About Us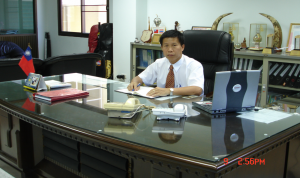 TAIKIN is a manufacturer of Mold Bases, Die sets, Precision mold inserts and finished steel plates and tooling Accessories for the Plastic Tooling, Metal Stamping, and Aluminum Die casting Industry. Providing manufacturing services and established in Thailand since 1990. It is one of the leading and biggest manufacturers of Standard and Custom made Mold Bases in Thailand. With intensive effort and innovative ideas of our expert team, we have successfully developed Tai Kin into an industrial group. Taikin mold base belongs to Taikin group of companies which is well known in Thailand industries.
The Taikin Group successfully obtained the ISO 9001: ISO 2000 accreditation for revealing the quality management capability of Taikin Group. "Quality as priority, On Time Delivery, Customer's satisfaction, positive innovation and creativity, Maintenance Management" are the values of Taikin and Quality Policy. The company possesses many tooling professionals and engineers from tooling industry, having experience of over 20 yrs from aboard. We have fully equipped mold base machining division with advanced CNC and latest manufacturing practices to meet our customer expectation in quality and delivery. We introduce and upgrade ourselves with new technology, and modern machineries from abroad to be competitive and support our serve our customer best in quality and shortest lead time.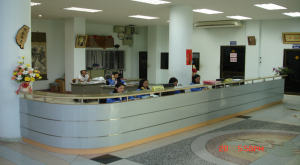 Our mission is to keep excellence in quality, and keep up the trust from our customers, through providing innovative ideas and creative products with truthful services. We keep on continue doing expanding our business in Mold base manufacturing, to enhance competitiveness, and to explore new business openings to us. As a result of our excellent quality products, as the leading in this trade we are and it becomes a leading manufacturing factory on a large scale in the country.